Get-your-mind-right SEO website basics for small businesses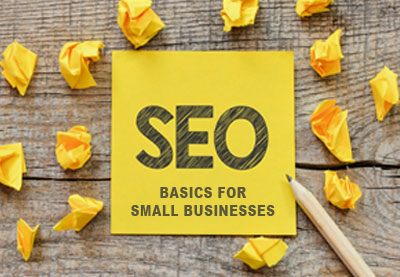 In the wake of advancing algorithm-based indexing and ranking is a dynamic search engine optimization (SEO) environment that continues to evolve into a intuitive and rewarding process for small businesses that do it right.
In the early days, SEO was about cramming tons of keywords into a headline and stuffing link loops into poorly written pages — among the other shortcut tactics that undermined the objective of quality. These processes are largely what we now call "black-hat" tactics.
Thankfully, SEO is much different today.
Now, SEO is leveraged heavily on content quality with meaningful context and user experience. If you take the time to develop engaging content that people will find useful, SEO crawlers will reward you.
These SEO advancements are good for everyone involved, and you don't have to be overly technically with this type of SEO either. You just need to get your mind right and focus on what's important — your customers and what they need.
Here are five SEO basics every business website should hold to:
Mobile Websites
Lately, both Google and Bing — the undisputed kings of search engine use — have stressed the importance of mobile optimization and even introduced mobile-first indexing late last year.
Make no mistake: this is not just a passing trend, but a development process you need to follow. More and more internet users prefer browsing the web from their mobile devices. Moreover, they expect to get the same seamless experience regardless of the devices they're using.

Network on Social Media
Social media is long past being just an entertainment tool; it's also one of the most valuable SEO basics. The content you share on your social media profile can improve your ranking and get your site to the top of search engine results. However, if you want social media use to be effective, you need to base it on a consistent and well-thought-out strategy that should integrate your SEO needs as well.
Local SEO
Physical location and the area of service delivery are important components of your SEO strategy. More than 20% of all searches in the United States are location based. Moreover, 50% of consumers are likely to visit a store after conducting a local search on their mobile devices.
The data paints an accurate picture: you need clear and consistent data about your business across the internet to optimize it for local searches. If you want your listing to stand out, you need to complete it thoroughly. Add a powerful description, photos, as well as all the necessary information, including:
Your NAP info (name, address, and phone number)
Your hours of operation
A map of your location
Location-based keywords (the name of the city, district, and region)
Links to your website and active social media accounts
Contextual Ranking
Most of the operating systems and major search engine players have developed voice assistants, from Siri and Alexa to Google Assistant and Cortana. That means that your website must be written in clear, natural language that will make it easy for crawlers to pick up your page and display it in search results for a certain voice query (as a double bonus, clear and easy- to-understand content will be well received by your human audience also).
Make sure that your website contains structured data to help feature your content via voice search. Keep in mind that results can be customized for each user, based on past search results. So, if a user visited your website before, they may be directed there again when using voice search.
Regular Content Updates
It may seem like a difficult enterprise, but there are numerous tools that can make it easier to add new content and change web pages and social media accounts when needed. You can schedule content for upload, set your updating frequency, etc. These content management systems also allow you to collect reviews from your users, testimonials, and recommendations. Not only do reviews help make your content more trustworthy, but you can also use the feedback to improve the experience you're delivering.
Conclusion

If you want to stay relevant in a competitive digital environment with your SEO, you need to facilitate your customers' access to your business. Using mobile optimization and quality content is essential, as is a sustained social media presence and a strong local SEO strategy.
Read more about key SEO basics here, and get in touch with us if you have questions about how you can improve your search rankings and overall digital strategy.