Where do we start?
We've done a lot of work building websites for our clients and we're proud of every one for many different reasons.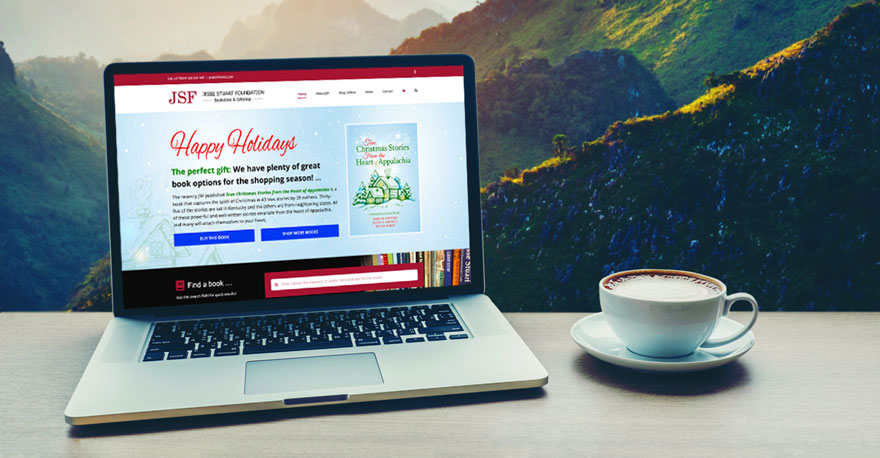 The Jesse Stuart Foundation is an Appalachian themed book store and gift shop regional to the northeastern Kentucky area. With publishing rights to several famous authors, the JSF ships books all across the country every day through is online sales processes.
The nonprofit also focuses on mission goals of preserving Appalachia's rich and deep history through education and literacy.
In redeveloping the JSF's website, the organization now has the dynamic ability to mix their book sales and mission work in stride with an every-changing consumer market. Streamline and attractive sales promotions and friendly user navigation put the JSF's website at the forefront of industry leaders.
"Our new website reflects our adaptation to changes in technology and reading habits, so our readers and customers get just what they want," JSF CEO & Senior Editor James Gifford said.