What new website owners need to understand about SEO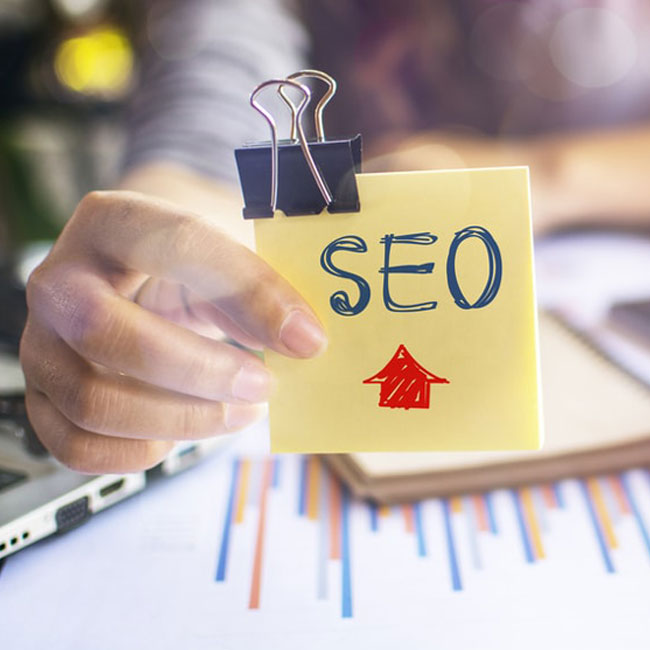 As a small business owner ready to develop a website for your business, understanding how SEO (search engine optimization) works can be overwhelming, especially if the concept is entirely new to you. You already have so many things to worry about, such as developing your products or growing your business. Now, you need to add a new responsibility on your list and figure out what all those strange technical terms mean. It can be overwhelming.
As compounding as all this may be to your existing business duties, your online presence as a small business and search engine optimization isn't something you can neglect. For a business website, SEO is a vital component that can make the difference between a successful business and one that loses out in a digital environment and falls flat.
The good news is we've put together a layman's terms understanding of what SEO is, and what you as a business owner ready to create your website should understand about how SEO can help you.
SEO is a long-term investment – shortcuts won't cut it
Business success doesn't come overnight. The same stays true for SEO. You can't expect to optimize your site, write a few pages of content and see an immediate spike in your online traffic. For a new website, SEO should be looked at as a long-term commitment that requires sustained and consistent work to see the best results. You need to lay a sound SEO foundation. What you implement today may take several months to come to fruition, but the results will be lasting.
Invest in an expert: Search engine optimization is grounded in its basics — and these basic should be understood in any new website development. However, SEO by its nature is part of a dynamic online environment, and should be left to those who understand it best. Outsource these professional services to an expert — just like you would other professional services like accounting and tax issues, legal issues, etc — and you will see long-term success.
Website content with meaning and intent: Quality content, carefully chosen keywords and accurate metadata tagging and delivery are the key ingredients of an effective strategy for your new website's content. Again, give yourself time to grasp the gist of it, but having discovery and copywriting services as part of your new website development is advisable and will provide a lasting reward. Short-cutting your website's content is a huge mistake, and will not allow you to maximize your SEO potential.
A fluid approach: Once your website is launch, the work to maximize SEO is not done. Granted, having a website that was developed and executed properly with SEO in mind is a good thing in building an online presence. But a consistent approach to building content and communication with your audience is the best way to top-out with your SEO potential. Your website should have a quality blog/news component that can be shared and networked via social media. Think of your website as the hub of your digital content, and your networking of this content as the nerves of this hub. If you cut off your new and relative content and communications, you are no longer traveling the internet highway. Stay involved with new and quality content related to your line of business.
Focus on your content and customers, not on SEO
This may seem counterintuitive to the premise of this article, but many new websites make the mistake of writing for search engines instead of focusing on their customers' needs. SEO encompasses more than just keywords. The websites that rank high are the ones that deliver quality content and a solid user experience, not the ones that have a particular keyword density or that try to take advantage of shortcuts for SEO success.
LEARN MORE ABOUT HOW TO DELIVER YOUR CONTENT THIS WITH THIS POST: Taking time with website content will lead to end-line quality
The secret to SEO is there is no secret
No foolproof SEO recipe is going to substantially increase your SEO ranking after a week (or even after a couple of months). Ignore any advertising from self-entitled gurus that promise to catapult your ranking quickly by "listing you" in every conceivable online directory out there. That's not genuine, and that's not how SEO works. If you follow the rules, tweak and change as you go and focus on your audience, then you will notice consistent SEO progress. And, as a bonus, you will gain the trust of your audience, who will speak highly of you in their own digital environment.
Develop a consistent local business profile
Perhaps the most important part of your initial dive into the digital world and SEO is the foundation of your business profile. Establish a local business profile by using a great variety of existing tools alongside your website development, like Facebook, Google My Business, Google+, Instagram and Twitter. Include links from these sources to your website, add accurate, consistent and informational content and images about your business.
Commit to your customers and the SEO process
Search engine optimization may seem like a scary endeavor that is technically complex process, but you don't need to understand all the under-the-hood stuff to benefit from it. Partner with an SEO expert. Embrace it. Commit to quality content, provide new and fresh material consistently, and network digitally. Do all this with the integrity that your customers and business deserve and you will see the SEO rewards.